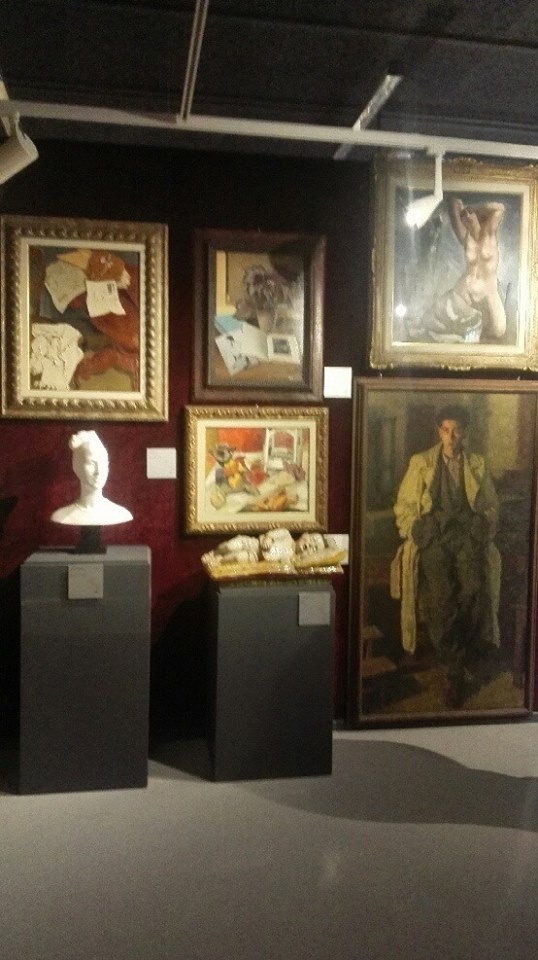 Next »
Expo Milan 2015
Eataly Pavilion – 1st May – 31st October 2015
At the Eataly Pavilion, in the museum exhibition space, Sardinia is represented by works of Brancaleone Cugusi da Romana, Giuseppe Biasi, Francesco Ciusa, Mario Sironi, Costantino Nivola. A space that offers a wide selection of works of art from the fourteenth to the last century, where the masterpieces displayed are divided into regional sections that tell "The Treasure of Italy" by Vittorio Sgarbi.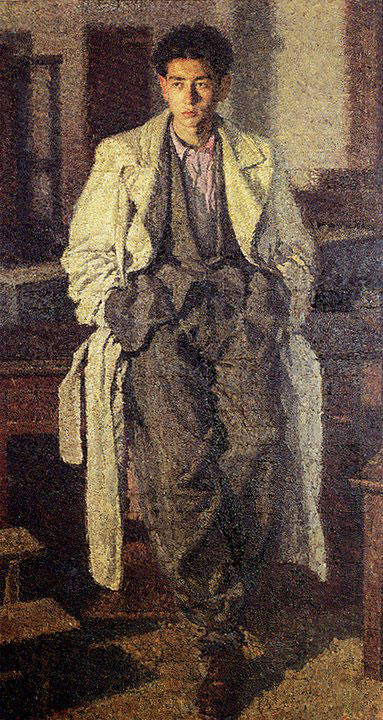 Among the more significant Italian works, selected and exhibited in Milan for the Expo 2015, you can admire the works of Brancaleone Cugusi da Romana "Giovane con l'impermeabile" (1940-1941). Oil painting on canvas 175×95 cm., technique "full paste" and support of the grid.
The art critic Vittorio Sgarbi said: «No painter, not even Caravaggio has painted shadows like Cugusi».